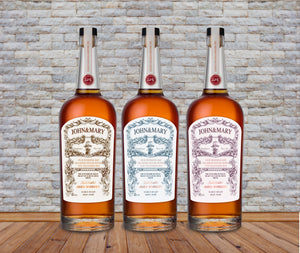 Whiskey Personalised Label
Give the gift your wedding party will love with this personalised whiskey bottle label. This is made to replace the existing label at the front of the bottle and the bottle has three areas for personalisation 
Lead Names etc... Person, Bride & Groom, Dad, Father, Mother, Best Man. 
Venue Information or event can also be added to the label to give a sense of place for the event that is being celebrated. We can also add a personal message at the foot of the label i.e thank you.
 Cost is €5 each per label, €1.30 after 6 have been purchased.
Bottle not included.